Company Profile
Company

RABJ CO.,LTD.
Office

Tokyo Office 5F,Misawa Bldg.6-12-8 Shinbashi Minato-ku Tokyo 105-0004,Japan
TEL: +81 3 5405-1030 FAX:+81 3 3405-3077
Establishment

September 12, 2003
Business Description

Manufacture, sale, and import/export of fish collagen and natural apatite (calcium phosphate)

Development, manufacture, sale, and import/export of materials for health food products and cosmetics

All businesses incidental to the above
Total Stockholder's

Total Stockholder's Equity 100 million yen(as of August 2008)
Major Banks with Dealings

Sumitomo Mitsui Banking Corporation Tsurumi Branch
The Bank of Mitsubishi UFJ, Ltd. Tsurumi Branch
Mizuho Bank, Ltd. Aoyama Branch
The Hokkoku Bank, Ltd. Tokyo Branch
Member of the Board of Directors and Statutory Auditors

Representative Director Teruyoshi Takagaki
Senior Managing Director Tetsuro Takada
Director Toshiaki Tanaka
Director Kunitoshi Sekimoto
Statutory Auditor Kyoichi Furuse
OEM Factory

IMURAYA FOODS CO., LTD.
History
September 2003

Established company in Shinjuku-ku, Tokyo
December 2004

The head office is relocated from shinjuku to Akasaka Minato-ku .
May 2007

Osaka branch opened in Nishi-ku,Osaka
June 2007

Began importing liquid raw materials and spray drying
October 2007

The head office is relocated from Akasaka to Shinbashi Minato-ku .
January 2008

Thailand factory relocation
February 2008

Release of liquid collagen products (eighteen litre drum)
April 2009

Osaka branch relocated from Nishi-ku to Yodogawa-ku.
September 2009

Presented at an exhibition in Xiamen, China
December 2010

Release of liquid collagen for cosmetics.
July 2011

The head office is relocated to Shimbashi 5-chome.
December 2013

Manufacture and sale of liquid collagen for heavy users (240kg drums)
August 2016

Patent application filed for lactic acid bacilli fermented collagen
June 2017

Osaka branch closure
Business contents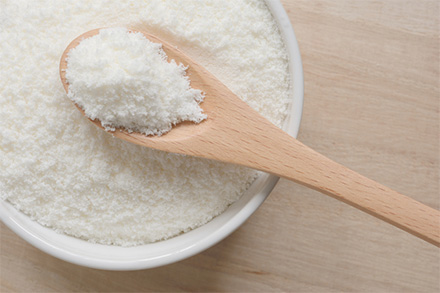 Collagen Division
RABJ specializes in manufacturing fish collagen, and does not deal in other raw materials like pig hide.
We operate our own plant just outside of Bangkok, Thailand, with an integrated system, from raw materials procurement in the local area to finished product production.
We are promoting research and development of new products.
Since opening our Thailand plant in 2003, we have fostered relationships with local suppliers to ensure we are using the highest quality fish scales.
We operate a positive system in which we regularly conduct inspections for agrochemical residues and antibiotics.
Sales office
Tokyo Office

5F,Misawa Bldg.6-12-8
Shinbashi Minato-ku Tokyo 105-0004,Japan
TEL: +81 3 5405-1030 FAX:+81 3 3405-3077

MAP

Thai factory

THAI NIPPON RABJ CO.,LTD
44/5 Moo 4 , Khok Kham ,
Muang Samutsakhon ,
Samutsakhon 74000 Thailand
TEL/66-34-112-138
FAX/66-34-112-138