Manufacturing and development
Our company has established the perfect quality control system unique to our own factory.
We will introduce the process from purchase to shipment.
Our plant is located in Samut Sakhon Province, about 30km west of Bangkok, where many Japanese businesses have expanded.
The area is home to an active marine products industry, making it easy to procure fresh fish scales.
In 2011 we acquired HACCP, GMP, HALAL certification.
THAI NIPPON RABJ CO., LTD. ( FACTORY )
 The company was established in 2003 as the joint venture between a Thai and Japan
Manufacturing process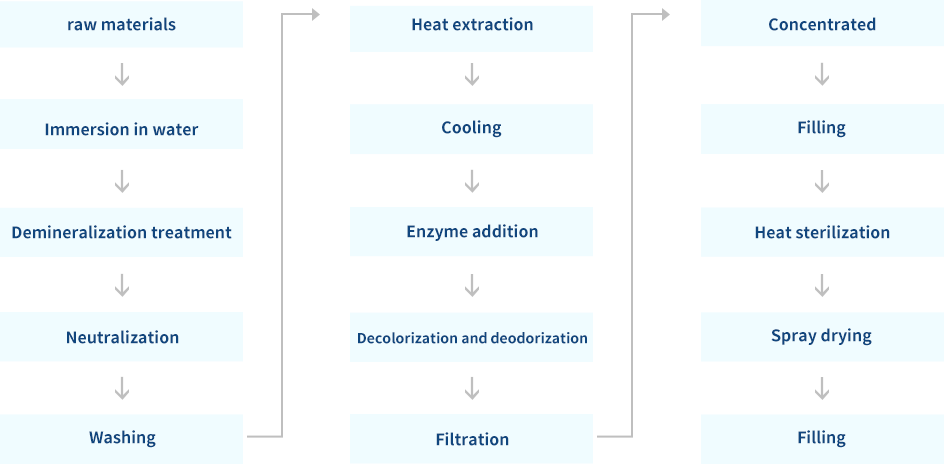 Research and Development
We are conducting research aimed at developing new products.
Effective utilization of natural apatite (Hydoroxyapatite)
RABJ is conducting research into commercializing natural apatite derived from fish scales,
which is generated as a byproduct of our production.
Development of new materials for health foods
Taking advantage of our location in Bangkok, Thailand,
we are conducting, research concentrating on new raw materials particular to its tropical region.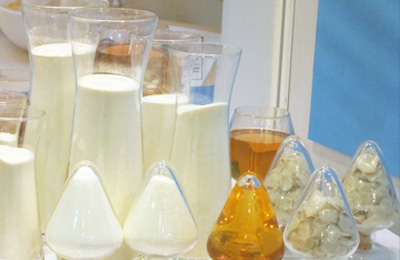 List of certification / certification acquisition
RABJ has obtained the following certifications to live up to our credo of customer safety and peace of mind.
RABJ performs hygiene management that incorporates the Hazard Analysis and Critical Control Points approach.

Download PDF

We have cleared the standards for production control and quality control of medical supplies and nonmedicinal products.

Download PDF

It is recognized as a food processed in a proper way determined by Islam.

Download PDF